Our current end users are pediatric patients who experience involuntary tremors in the upper extremities, as a result of ataxic cerebral palsy or other motor disorders. Our target market includes pediatricians, occupational therapists, children's hospitals, and non-profit organizations, such as the Parkinson's' Foundation and United for Cerebral Palsy (UCP). These entities will refer our device to their patients who require tremor stabilization. We will begin by working with additional pediatric patients with upper body tremors from CHOC and local occupational therapists. We custom-build each product to ensure personalized attention to each patient.
---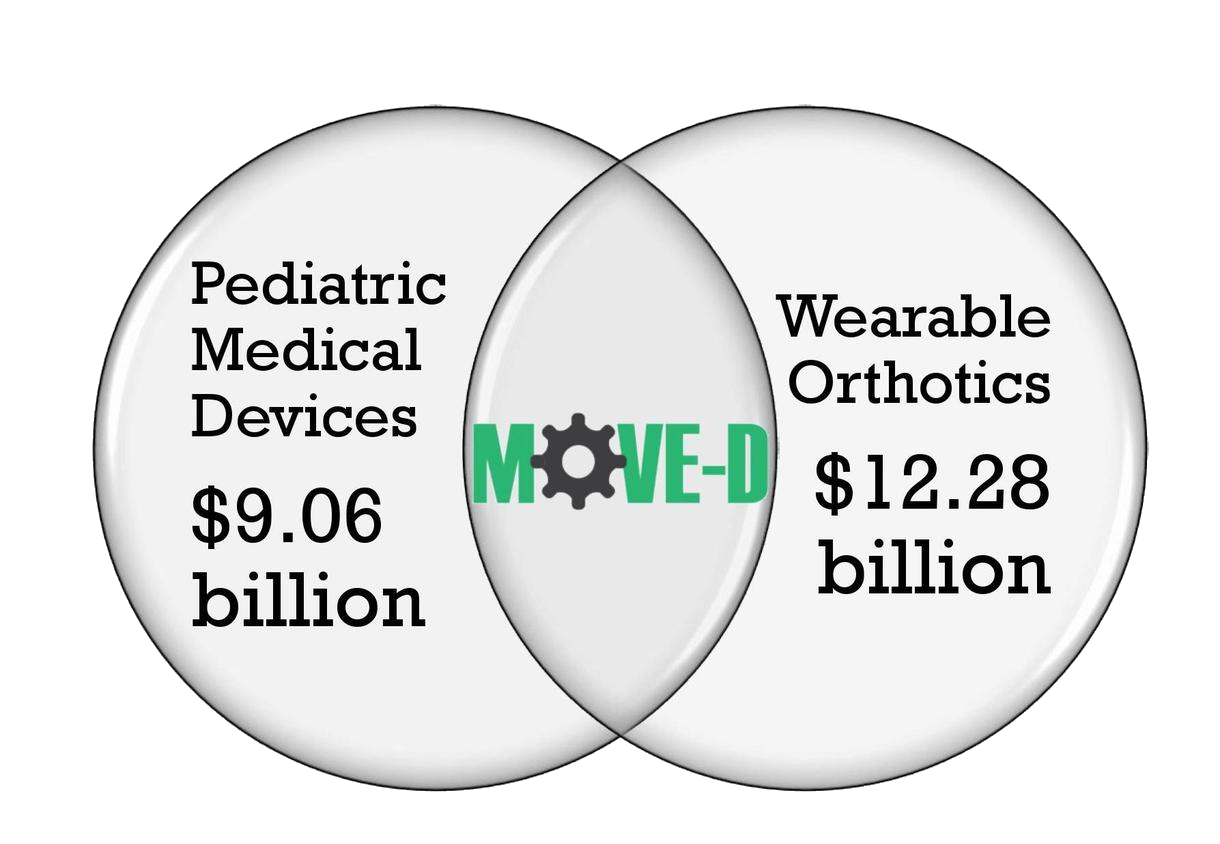 Our product falls into two market categories: pediatric medical devices and wearable orthotics. The pediatric medical device market is expected to reach $9.06 billion globally by 2026.The wearable orthotics market is predicted to reach $12.28 billion globally by 2025.
According to a 2018-2022 global market report taken from technavio, the ortho-pediatric device market has an increasing compound annual growth rate (CAGR) of almost 6%, which means that our company is a part of large and commercially successful industry. With a 4.91% projected year-over-year growth rate and a fair amount of competitors, we believe that we can compete with strong initiative and a personal approach to delivering health care.